No URANIUM MINING
JUST ABOUT EVERYTHING YOU EVER WANTED TO KNOW ABOUT THE URANIUM MINING AND MILLING PROPOSAL FOR VIRGINIA.
This information will also serve to refresh our memories on the
specifics/history of the uranium mining and milling proposal for
Virginia.
Technical Report on the Coles Hill Uranium Property: Pittsylvania
County: Virginia, by Peter A Christopher, PhD, P.Eng., November 6,
2007.
http://www.mdcampbell.com/ColesHillUraniumVirginia.pdf
Virginia Uranium Proposal Summary, Feb. 2008, by Lilias Jones Jarding, Ph.D., February 2008.
Community Concerns Related To Uranium Mining in Virginia, Dec. 2008, Uranium Study Group.* Prepared by Halifax, Virginia's Chamber of Commerce.
http://www.halifaxchamber.net/files/226.pdf
*This study group report is chocked-full of history, reports (Appendix
20: Excerpts of Va Uranium Ltd. Prospectus, Nov. 8, pg. 70-77),
letters, and maps, etc.
Virginia Energy Resources Corporate Presentation (17-page), January
20, 2010.*
http://www.santoy.ca/i/pdf/CorporatePresentation.pdf
This presentation includes: VER's major uranium assets, Coles Hill
overview, deposit maps, connection to Va's "Nuclear Heritage," Va
Uranium Studies, VER Executive Team, etc.
Virginia Energy Independence Alliance website
Please view the website's video: A pro-nuclear/-uranium mining video
centered on Pittsylvania Co., Va. (The pro-side has great plans in
store for Pittsylvania Co., Va.)
http://www.virginiaenergy.org/home/
Pittsylvania Uranium: A Detailed Timeline, by Linda Goin on May 1, 2009.
http://www.appomattoxnews.com/2009/pittsylvania-uranium-a-detailed-timeline.html
"Keep the Ban: Why Uranium Mining is a Bad Idea for Virginia's
Environment and Communities," by Kay Slaughter, SELC, March 2, 2010.
Great Video!!!
http://www.youtube.com/watch?v=vOGPIfPngSY
Additional information which may be helpful:
Coles Hill: Is the uranium worth it?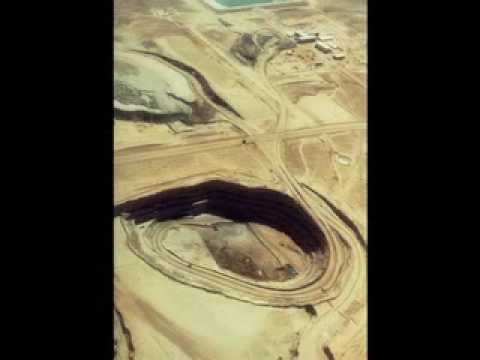 Write a comment
You need to login to post comments!